IS YOUR MARRIAGE STRUGGLING?  If you're struggling in a high-conflict relationship, you could benefit from a consultation with Long Island Counseling. Below, you can learn more about the most telling aspects of a troubling relationship and how you can work through conflict with the best marriage counseling services in Nassau County and Queens County.
ABOUT LONG ISLAND COUNSELING:  I have more than 20 years of experience and expertise helping individuals and couples.  I treat couples in crisis, and I also treat individuals in crisis.  You may be suffering from depression anxiety, sexual dysfunction, loneliness, or distress from work or family.  Long Island Counseling offers the top psychotherapy services I both Nassau County and in Queens County.  My goal is to help every couple and individual who walks through my door to regain the quality of life they deserve through safe, confidential and effective counseling services. 
.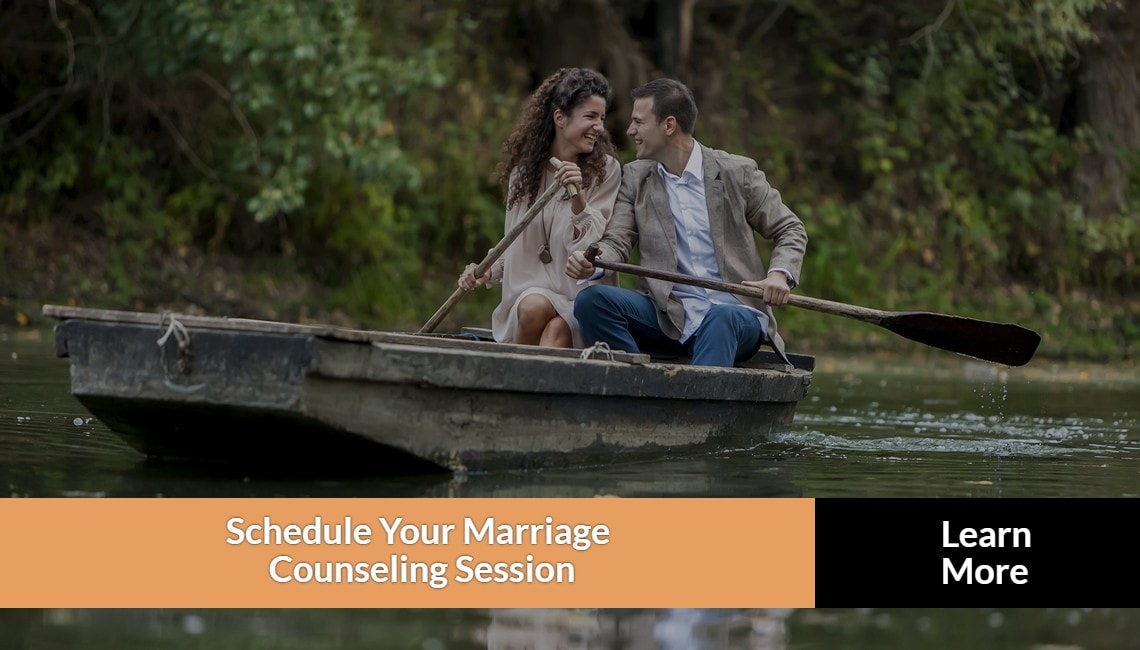 .
Constant Fighting
WHY COUPLES FIGHT:  If you are in a relationship where fighting is a normal occurrence, you are most likely no stranger to constant criticism, defensive language, and frequent dismissal. These types of behaviors can weigh heavily on a relationship, causing both parties involved to develop contempt towards one another. More often than not, constant fighting is not due to incompatibility, but a broken line of communication. When partners stop talking with one another, flaws quickly become shortcomings that can never be discussed, mistakes are blown greatly out of proportion, and criticisms are received by one another as insults. Most times, this occurs simply because both parties feel as if they are not heard or understood in their relationship.
HOW TO RESOLVE CONFLICT:  At Long Island Counseling, I help both couples and those that are a part of a struggling marriage find a common ground where both parties can begin to resolve past arguments, restore communication with one another, and begin to rebuild the foundation for a successful and meaningful relationship. I'm able to help a wide variety of individuals by first identifying where the resentment, anger, and pain stems from before moving forward in assessing where each party lacks emotional intelligence. If your relationship is plagued by the traits listed below, you could significantly benefit from my counseling services at Long Island Counseling.
Criticism:

Constant criticizing can cause individuals to avoid their partner, in fear of doing something wrong or saying something that the other party might not agree with.

Contempt:

Growing resentful of a partner's behaviors, actions, and shortcomings are a few of the ways that individuals can display contempt for one another.
Stonewalling:

Withdrawing from a relationship emotionally, also known as stonewalling, can be one of the leading reasons why relationships fail, and can cause the individual being stonewalled to experience undue effects such as anxiety and depression.

Defensiveness:

Those that experience defensive behavior by their significant other may find it difficult to bring up any topics of concern without being immediately met with criticism. Defensiveness in relationships is one of the sole reasons why communication fails after an extended period of time.
Is Your Marraige In Crisis?
.
.
MARRIAGE PROBLEMS:  No one wants to discover that their marriage is on thin ice.  And, people understandably wish to avoid marriage counseling because it means having to accept there are problems that need to be resolved in the relationship.  However, I'm able to tell you that the problems or conflict—even ones that seem to arise out of thin air—these don't have to be permanent or "unfixable."  Doing nothing makes things worse but getting help can put your marriage back on track.  
THE REAL ISSUE:  The relationship begins to feel awful.  There's lack of respect and lack of engagement.  You feel detached from one another.  You lack motivation to do the activities you love most with each other.  There's a lack of sexual intimacy and a loss of emotional connection.  There's growing conflict.  Lines of communication are broken.  Good marriage counseling brings these issues to light without taking sides.  You and your significant other are taught how to rebuild the broken lines of communication.  
Are We Incompatible?
.
.
HOW TO TELL IF YOU ARE INCOMPATIBLE:  Many people know from the start whether or not they're compatible with their partner. However, if after time you're still unsure, you may be struggling with barriers to compatibility. You may benefit from marriage counseling or from discernment counseling. Long Island Counseling can help both parties asses whether to try to repair the relationship and work on removing barriers to compatibility, or to part ways.
WHAT TO DO ABOUT INCOMPATIBILITYABILITY:  If you feel that you and your partner are not as compatible as you originally had thought, there are a number of reasons why it is better to resolve your differences sooner rather than later. While it is true that all couples fight with one another, this may be cause for concern if the smallest problems end up escalating into full-blown arguments. By choosing to ignore the telltale signs of a failing relationship, you could be leaving yourself susceptible to extreme levels of hurt, infidelity, and a complete loss of intimacy. For this reason, discernment counseling has been shown to be extremely effective for couples that are questioning the current status of their relationship.
Sex Therapy
.
.
DO I NEED SEX THERAPY?  Sexual Dysfunction and problems with intimacy are common.  Many people, however, are ashamed our embarrassed by sexual dysfunction and shy away fro addressing its causes.  At Long Island Counseling, I understand how difficult it can be for patients to seek help with issues related to sexuality and arousal.  I work hard to keep the therapy professional and compassionate and to create a safe and judgment-free environment where everything can be discussed freely.  
GET CLARITY:  Like most therapy techniques, sex therapy allows patients to fully understand why they may be experiencing sexual problems. Most times, people can become confused and easily upset when sexual dysfunction presents itself. Instead of trying to understand the source of their sexual dysfunction, individuals will instead turn inward and begin to ask themselves, "what's wrong with me?" This can be incredibly debilitating on an individual's psyche, and can often make sexual dysfunction much worse.
GET HELP:  To learn more about my sex therapy services, don't hesitate to reach out. I've helped a number of patients address and overcome their sexual dysfunction, and I work slowly and deliberately to ensure that you feel completely safe during every step of the process.
Infidelity
.
.
HOW TO DEAL WITH AN AFFAIR:  Infidelity, or the act of being unfaithful with your spouse, has the potential to slowly tear apart relationships, leaving both parties neglected and distraught. While an affair does not always mean that your marriage is coming to an end, both parties must work extremely hard to ensure that their relationship is still salvageable. Although it is possible to try and remedy the situation on your own, this can be incredibly difficult, especially if you and your significant other are not on good speaking terms. Luckily, with the assistance of trained professionals, you may find it possible to forgive your significant other for the pain and suffering that comes with infidelity.
HOW TO HANDLE AN AFFAIR:  There are many questions that you may have, and you may be feeling confused about whether or not your marriage is over. I understand that this may be a troubling time for you, which is why my discernment counseling services are designed to help you and your partner evaluate your current relationship. During this process, you will be able to determine if you and your spouse are willing to work together to heal the emotional wounds that are associated with infidelity. While discernment counseling is not synonymous to marriage counseling, it is often the best approach to take for high-conflict couples.
.
Discernment Counseling May Be Right For You If:
•  You aren't sure where the health of your marriage stands
•  Are unsure that your spouse can change
•  You find that general conversation often leads to arguing
•  You don't know if you can forgive your spouse's infidelity
•  You feel that your emotional connection is nonexistent
.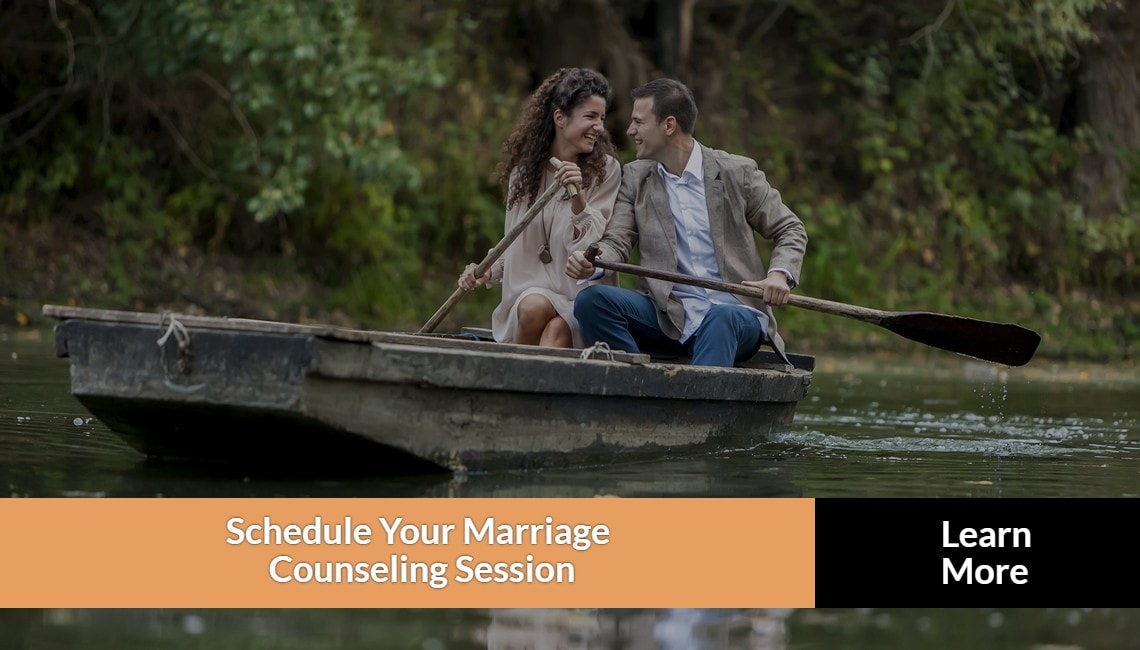 .
.
Intimacy & Communication
.
.
HOW COMMUNICATION AFFECTS INTIMACY:  Being able to effectively communicate with your partner is essential to ensuring that intimacy remains strong in your relationship. Remaining open with one another allows both spouses to maintain a safe and supportive environment where vulnerability is not something to be worried about. In fact, vulnerability is essential to a healthy relationship for a number of reasons.
WHAT IS VULNERABILITY?  While many think that vulnerability is a sure indicator of weakness, the truth is that vulnerability allows you to be honest with your partner without feeling like any negative ramifications will arise from doing so. Vulnerability is an indicator of trust, honesty, and sincerity, and all of these traits help to form a stronger bond between spouses.
THE DANGER OF POOR COMMUNICATION:  Alternatively, by building a shell around yourself, you could be driving your partner further away from you. While detachment may seem rational for some, it does nothing but hurt both parties involved. By not being emotionally available to your significant other, your partner may be less likely to share information with you if they feel like you will view or treat them differently after doing so. This is just one of the countless reasons why communication between spouses can dwindle over the course of years. Relationships operate on a model of reciprocity by nature, by failing to be emotionally generous with your partner, you may find it difficult to maintain the level of intimacy that you desire.
Visit the Top-Rated Marriage Counselor In Nassau and Queens County
.
Whether you are looking for a qualified therapist to assist you and your partner with discernment counseling or you are seeking marriage counseling in Nassau County or Queens County, the professionals at Long Island Counseling are here to help. From seeking help for a potential divorce to rebuilding the lines of communication that you and your partner once maintained, you can be confident knowing that Long Island Counseling has worked with a number of individuals that have experienced similar situations. I work with a variety of different individuals ranging from high-conflict couples and single-sex partnerships to male-female partnerships, and provide patient-specific care for every individual that steps foot into my office.
If you are interested in learning more about how my marriage counseling and discernment counseling services can help you, please contact me today! I offer a number of different therapies including sex therapy, couples therapy, family therapy, LGBTQ counseling, and so much more. I'm dedicated to maintaining the highest degree of professionalism in my office, which is why all of my work is regarded with the strictest confidentiality. My goal is to make you feel comfortable in a safe and welcoming environment, and that starts by never compromising my HIPAA policy. If you would like to schedule an appointment with Long Island Counseling, call 516-882-1434 today. I look forward to helping you work through your relationship qualms so that you may regain vitality and trust in your relationship.